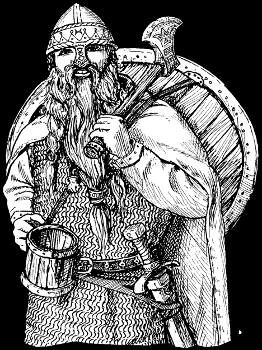 BONK THE BLACKSMITH

Glad bastant man i rejält skägg med fårat ansikte och valkar på händerna.
Dricker helst öl i egentillverkat ölstop, har handaxe och yxa i bältet samt en buckler hängande på ryggen.
Rustning i kurbul och läder.
Har en arbetshäst med all tänkbar utrustning för vapensmide, reparation av rustningar, läderarbete och skogsarbete.
Vapensmed med svärd, sköldar och yxor som specialitet.
Lär mig lite om runir och mina vapen har namn som är intristade i runskrift. 
Kan fixa till de som önskar.
Egentillverkat svärd sköld och yxa
Har även byggt upp kunskaper kring att laga rustningar samt lite läderarbete
Med tanke på att jag har med mig all utrustning för smide och lagning av ex yxa (extraskaft) pilbåge, rustning inkl läder så har jag en häst som gammal trotjänare
På hästen finns även rep,sosäck,litet tält,vatten,mat mm
Har lite kunskaper i woodkraft och fixar gärna eldstad,vindskydd mm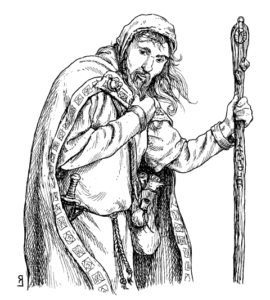 STORM SKALLAGRIM, SKALD
En osedvanligt lång man står framför dig och ser på dig med sina genomträngande hasselbruna ögon.
Är det inte den omtalade skalden från Lokis som enligt ryktet kan de flesta av de gamla sägnerna och sångerna?
Mannen är klädd i en kappa med kapuschong och det är svårt att säga om man klarar honom i ett nappatag, men inte är han klen inte som man säger på Kyriheim.
Men inte är han en krigare heller. Inget vapen eller sköld synlig men staven ser kraftig ut och är ordentligt skodd i metall. Han presenterar sig som Storm Skallagrim, skald och resande ingenjör till er tjänst.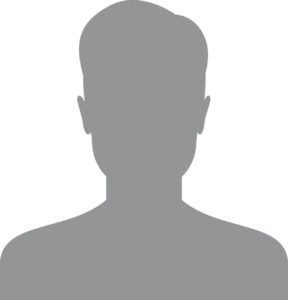 JOHAN (PHYSICIAN)
Background: TBD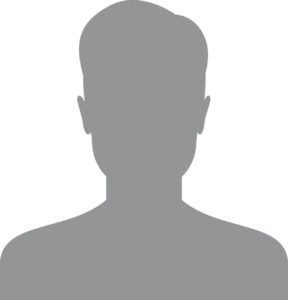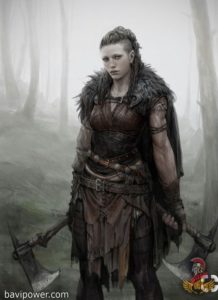 SAGA GRIMSDOTTER, SHIELDMAIDEN
Sedan 12-årsåldern föräldralös i en brand där även storebror och 2 yngre syskon förolyckades, bara 2 yngre bröder överlevde också. Därav pyrofobin.
Tillhör adeln, togs om hand av kusin som är klanledare av Lokis. Pojkflicka, mörkhårig, stark och senig, lång, med något oskön röst och helt alldagligt utseende, särskilt i jämförelse med de blonda bombnedslag Ivinia annars ståtar med.
Således inte uppfattad som så intressant giftasämne. Skickad något motvilligt till Kyriheim som 19-åring för att tjäna Oraklet i det helt kvinnliga Elkyri-kulten. Eftersom hennes religiösa hängivenhet är skralt utvecklat jämfört med övriga Iviniers och särskilt kultmedlemmars, har man insett att hon gör bäst nytta med "martial pursuits".
Hon finner ändå status i uppgiften att beskydda oraklet, vilket ändå blidkar bitterheten. Hon är dock en smula cynisk efter några år av närstudier av "Oraklet", men är numera en hejare på att från hästrygg genomborra en hjort eller eventuell fiende med ett spjut eller pil, med vänstern!
Hon ser sin medfödda överklass som självklar, med den tillhörande känslan av "noblesse oblige" och gillar att visa sig stark. Hon är obrottsligt lojal mot klanen och mycket beskyddande, inte minst gentemot sina yngre bröder, som fortfarande är tonåringar.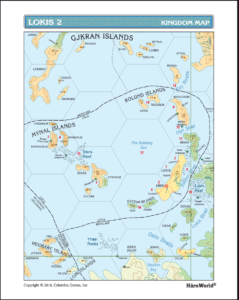 BACKGROUND
Lokis is a small, independent kingdom lying off the west coast of Menglana in Ivinia. It consists of the islands of Dekan, Estork, Kyriheim, Lokis, and Maruchom, along with numerous smaller islands. These islands are often shrouded in fog and have cliffs on most sides; easy spots to land a boat are uncommon. 
The kingdom has been ruled by Clan Thoryn since its founding in 316 TR. In addition to being the royal clan, the Thoryns also serve as the priest-clan of Lokis. The kingdom is not militaristic in outlook; it has never been attacked and has no intention of conquering others. Adherents of Sarajin consider the kingdom holy and treaties with the other Ivinian kingdoms protect its sanctity. Most of Lokis' residents are fanatically devout. The kingdom is a center of trade in worked amber and renowned for the high quality of the religious artefacts produced by its craftsmen. 
The kingdom's approximately 1,400 inhabitants live on only two permanently settled islands, Lokis and Kyriheim. The kings of Lokis have long heeded a prophetic warning against expanding to the other islands. The belief that these islands contain the lairs of huge sleeping sea dragons has kept settlers away. 
Although often foggy, Lokis Island is generally pleasant. It is warmer than most parts of Ivinia and amply provided with fresh water. It has only one large settlement, Lokis vathran, which has 400 residents. The king's main residence is a fine hall in the nearby thran of Thoryheim. The second- largest settlement, Harkorvik, is home to 175 people and is also held by Clan Thoryn. 
Kyriheim Island has the kingdom's third-largest settlement, Bronwynby. Most inhabitants are members of the Cult of the Elkyri, the only organised Sarajinian religious order. The cult's members maintain and protect the island's religious sites, primarily the burial ground of the Elkyri, mortal women who have been granted semi-divine status by Sarajin. Kyriheim is also home to the Oracle of Lokis, a foreteller of destiny whose prophecies are famed both for their accuracy and their ambiguity. Many supplicants travel to Kyriheim to have their questions answered by the Oracle. 
RELIGIOUS FESTIVALS
Festivals of Ilbengaad (10-12 Saraju)
Bjarris Feast (19-25 Saraju)
LAW AND ORDER
As adherents of Sarajin, Lokians are honor-bound to follow the Ljarl. Serious crimes are rare, with more of them committed by visitors than residents. Lokis may be the safest place in Ivinia. 
Cases are tried at the monthly Theng in Thoryheim. Most are settled by the payment of wergild. Corporal punishment is almost unheard of and outlawing is reserved for rare heresy cases. 
Vendettas are also rare on Lokis; if the judgment of the king does not quickly resolve the issue, the Oracle of Lokis can be consulted. 
ECONOMY
Lokis vathran is the penultimate stop for pilgrims bound for Kyriheim, and the settlement derives considerable revenue from their stay. 
The custom of needing Harkor's Token to visit Kyriheim is no longer mandatory but pilgrims always spend considerable amounts of coin in the town. 
They also invariably bring gifts for the vathran's Sarajinian temple 
The island of Lokis produced enough food (oats, barley, sheep, deep-sea fish, shellfish, seal meat and oil) to sustain itself but rely on imports for most luxury foods. It has few natural resources beyond its farmland.
The tranquil atmosphere of Lokis appeals to many skilled artisans, and the island is justly famous for its intricate and beautiful religious artifacts. Chief amongst these are superb amber carvings inlaid with silver and gold, tapestries depicting tales from the eddas, and intricate woodcarvings, most notably in the form of statuettes of the various Elkyri.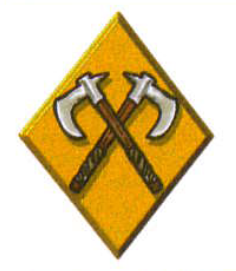 King of the Icy Wind,
Lord of the Perilous Quest,
Wielder of the Blooded Axe,
Master of Frosty Climes,
The Gray Slayer.
Sarajin is the god of battlelust, requiring fearlessness and bravado of his adherants. He loves the "sport" of war and takes great pleasure in watching and even participating in large battles. The only virtue universally admired by adherants of Sarahin is courage. He is the patron god of the Ivinians.
Sarajin is typically portrayed as a giant, yellow-haired, bearded warrior clad in furs and leather, who rides across the snowy wastes in his sled, Shalka. He bears Fakang, his great double-bladed axe, which is able to split a mountain with a single blow.
Symbols & Regalia
Sarajin is typically symbolized by Fakang, his battle-axe, Shalka, his sled, a pair of crossed handles or one of his Pradeyalkri servants. Pious adhreants of the Kind of the Icy Wind wear one or more represantations of these symbols on their persons.
Elkyri
The Elkyri are Sarajin's wives and helpmates, mostly recruited from slain mortal shieldmaidens. They are demi-goddesses or demons, depending on one's point of view. Although they are theoretically immortal, Elkyri can be killed and their numbers rarely exceed one dozen. 
They will sometimes intercede, often on their own initiative, on behalf of worthy mortals. Most Sarajinians pray to a favourite Elkyri as well as worshipping the god directly. They are often more generous, and usually more gentle than Sarajin himself. Utterance of an Elkyri's name three times will generally attract her attention.